Learn About Dave Deschaine Roofing
Deschaine Roofing Maine
Deschaine Roofing Maine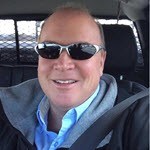 Dave Deschaine Roofing will be the best call you could ever make to protect your home. We offer the highest quality roofing services, and we have been working here in Maine for over 25 ears as a roofing contractor in the state of Maine. check out our video below and see why for over 25 years we have continually offered great customer service, professional roof installations, and the best warranties in the business.

We are running some specials right now on complete roof installations, and we always want to make sure you get the very best. Your home will have the best roof possible with a local Maine roofing contractor that you know And I'm sure you've heard our name when you want to keep out the rain you call the Maine roof authority. All of the Dave Deschaine Roofing materials are made in locally in America which has a high quality Asphalt, lime dust and granules of colored stone which is the best components for Maine weather, and we complete jobs quickly with our experienced team of roofing professionals - Hire The Best And You Can Relax!

Dave Deschaine Roofing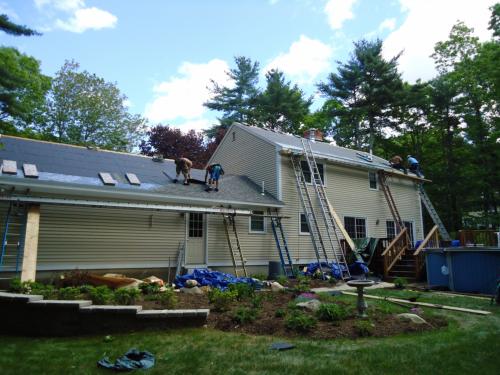 When you call Dave Deschaine Roofing we will need to ask a few questions to find out what you need to have done, whether it's just a simple roofer repair or a complete roof installation. we have many options available for roofing products which include architectural roofing shingles, metal roofing panels, hidden fastener metal roofing which can really add a dramatic appearance to any home. We have a great reputation in the community and our Maine Credentials with the CertainTeed is some of the best anywhere in the Northeast. All of our roofing installers have to a here to the strict guidelines that CertainTeed requires during To get the best warrantee for your new roof.
Deschaine Roofing Contractors
Dave Deschaine Roofing solutions include removal the old roofing materials, adding the required amount of underlayment to help against ice dams we have here in Maine, then we install the best roofing materials which stand up against the heavy snow and ice that we get here in Maine. We always recommend that you shovel your roof to prevent from backup of snow and ice or water damage that may occur when you have a New England ice dam. Your insurance companies will always tell you to shovel your roof, and we stress that in a warrantee to make sure that you understand heavy snow and ice needs to be removed, to protect you and your family.
Dave Deschaine Offers High Quality Service
When you hire Dave Deschaine Roofing To install your new roof you don't have to worry about anything, we can take care of any issue that arises during your new roof installation. If you need new plywood installed we can take care of it, if you need new chimney flashing added as part of your roofing package we can take care that. The best part of working with an experience roofing company is we have seen every scenario when it comes to replacing a new roof, and we compensate for any changes needed during the roof installation that may require additional ventilation in your attic space, or installing new vents for bathrooms or exhaust vents from inside the home.
Dave Deschaine Roofing