Local Work Areas for David Deschaine roofing company in see if we are doing roof replacements in your local cities or towns. If we simply click on the link and you will be directed to our contact page and learn more information about getting a new roof installed. Our roofing specialists can do the job quickly, so you don't have to worry about any problems because we can handle anything needed to take care your new roof.
Local Maine Towns & Cities For Roof Replacement
Our roofing staff is some finest roofers available all over the state of Maine, we will get in get the job done quickly, and most importantly correctly. Our master shingle applicator's have all passed CertainTeed credentials needed to offer the extended workmanship guarantee that everybody wants home, and I'm sure you do too. Make sure you get the best time schedule to meet with David Deschaine himself, or one this highly skilled roofing professionals to look over your project. We also do roofing repairs so if you need something small taking care of it or if you have a leak chimney, stink pipe we can take care that is well with our experience roofing repair technicians.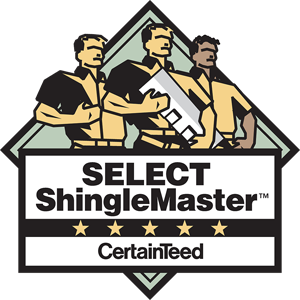 Get The Best Local Roofer In Maine
Please feel free to click on any of the links below and are directed to a page that will offer information about getting your new roof replaced here in Maine, and we also have a free estimate form here on the website so you can schedule your appointment online.
Alfred Roofing Maine
Arundel Roofing Maine
Bailey Island Roofing Maine
Birch Island Roofing Maine
Cape Elizabeth Roofing Maine
Casco Roofing Maine
Chebeague Island Roofing Maine
Cliff Island Roofing Maine
Cumberland Cente Roofing Maine
Cumberland Fores Roofing Maine
Durham Roofing Maine
East Baldwin Roofing Maine
East Waterboro Roofing Maine
Falmouth Roofing Maine
Freeport Roofing Maine
Gorham Roofing Maine
Gray Roofing Maine
Hollis Center Roofing Maine
Kennebunk Roofing Maine
Limerick Roofing Maine
Limington Roofing Maine
Long Island Roofing Maine
Kennebunkport Roofing Maine
New Gloucester Roofing Maine
North Sebago Roofing Maine
North Waterboro Roofing Maine
North Yarmouth Roofing Maine
Old Orchard Beac Roofing Maine
Orrs Island Roofing Maine
Peaks Island Roofing Maine
Portland Roofing Maine
Pownal Roofing Maine
Raymond Roofing Maine
Saco Roofing Maine
Scarborough Roofing Maine
South Harpswell Roofing Maine
South Portland Roofing Maine
Standish Roofing Maine
Steep Falls Roofing Maine
Waterboro Roofing Maine
West Buxton Roofing Maine
Westbrook Roofing Maine
Windham Roofing Maine
Yarmouth Roofing Maine